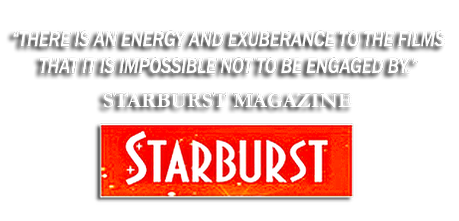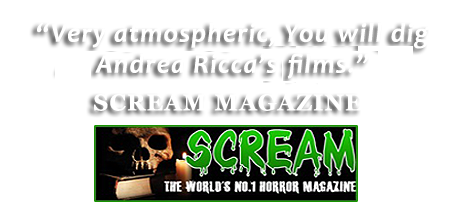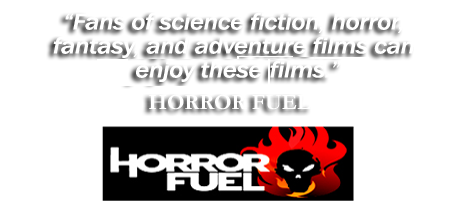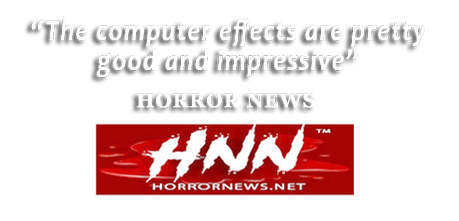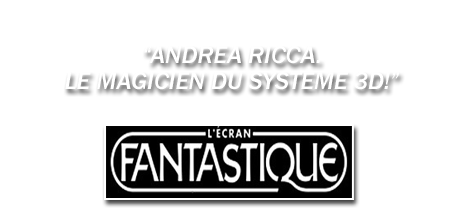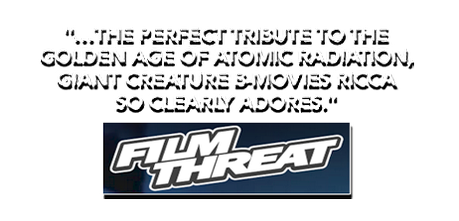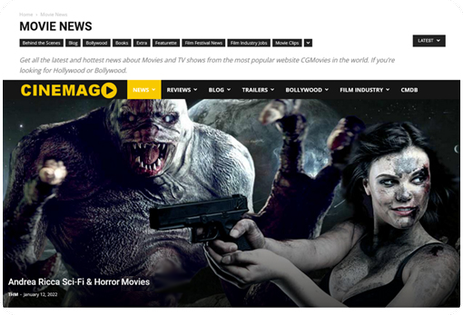 Having surpassed 50 million views online We're excited to say that reviews and ratings of our Sci-
Fi Movies have been good coming in from international magazines praising its creativity and originality.
Here are some magazines that have talked about it:
Radiotimes Magazine, Starburst Magazine, Rue Morgue Magazine, Scream Horror Magazine, Dread Central, Fansided, Horror Movies Ca, Gorezone, Horror Society, Horror Fix, Bloody Disgusting, Sfx Magazine, Film Threat, Horror Fuel, Horror Fix, Cinema Go, Film News UK, Ecran Fantastique, Horror News, Gruesome Magazine, Film Carnage, Daily Dead, Horror Cult Films, Horror Experts, Nightmare on Film Street, Joblo Movie Network, Trailer Addict
and many more.






















MOVIEPLAYER.IT

"I film del regista italiano Andrea Ricca sbarcano su Amazon Prime Video (USA e UK)"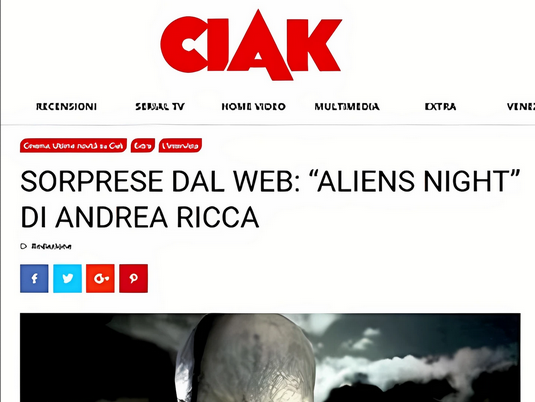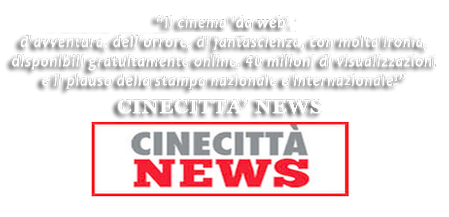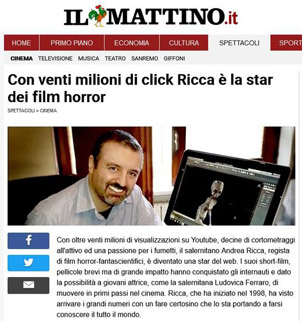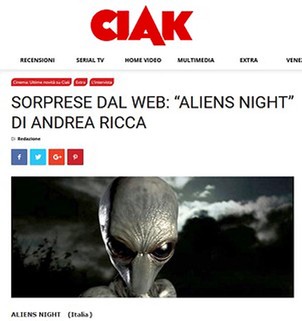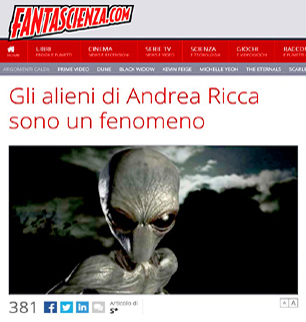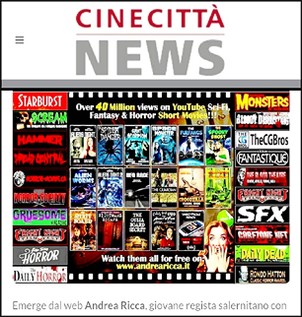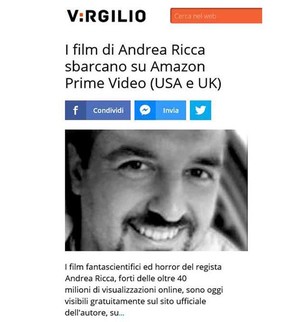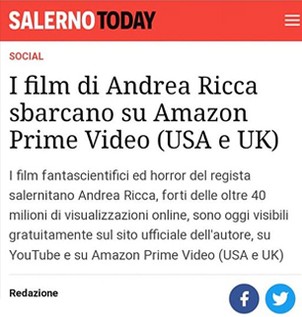 SCIENCE FICTION, ADVENTURE, HORROR
Independent Cinema that expresses itself beyond national borders, receiving praise from the international press. Among the many cinematographic proposals currently available to the public, including cinema on the big screen, films on streaming platforms and the internet, a new collection of science fiction, horror, fantasy and adventure films, with special effects in 3D computer graphics, which have already garnered over 40 million views online and received positive reviews from the international press, is now available for free online.
For those who are passionate about science fiction, horror, fantasy and adventure films, but do not have much time to dedicate to
cinema on the big screen, they can enjoy these mini-films
FESTIVALS
The short films have participated in numerous festivals around the world: Miami Film Festival, Vienna Film Festival, Los Angeles Cine Fest, International Fantastic Film Festival, Cleveland Comic Con, HorrorCon UK, Fantafestival etc.
of a maximum duration ranging from 5 to 10 minutes,
on any device, from tablet to mobile phone, suitable for quick use on the web.
Filled with emotion and action, these short films tell of alien abductions, paranormal events and monstrous creatures attacking the tranquility of ordinary people forced to fight for their lives. Made with real-life actors interacting and acting with computer-generated creatures, the films are inspired by both classic and modern science fiction and horror. An example of the new ways of communication and expression allowed by new technologies such as the internet and by the increasingly accessible prices of shooting equipment.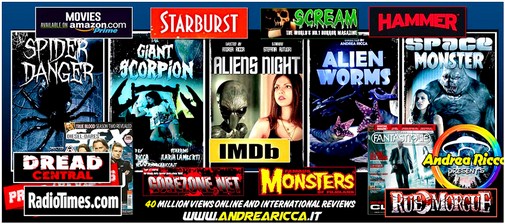 Watch, buy or rent on Amazon Prime Video