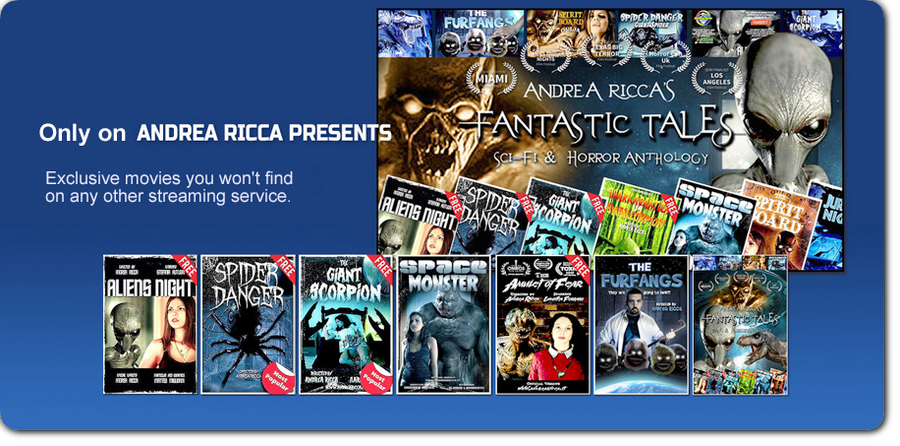 A train without brakes to a journey into imagination.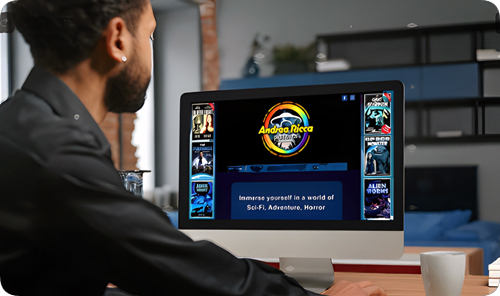 Andrea Ricca Presents is the new streaming platform dedicated to movies of
Science Fiction, Adventure, Fantasy, Thriller, Horror and more.
In international markets, content is also distributed on Amazon
Prime Video. The streaming service, directed at fans of
genre cinema, offers an ever-growing collection of content
exclusive originals, including feature films, trailers, animations in
3D computer graphics, short-form content and entertainment.
Don't
miss the opportunity to immerse yourself in an evocative world of
alien invasions, monstrous creatures, supernatural events, and heroes who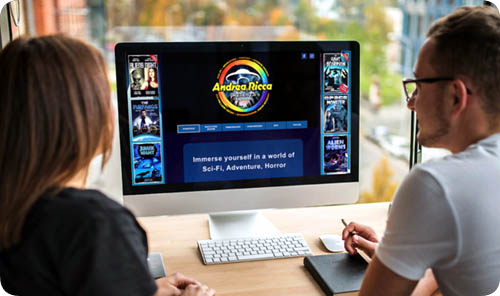 The films have already captured more than 50 million viewers in
streaming gaining the appreciation of the international press.
STARBURST MAGAZINE, RADIOTIMES, DREAD
CENTRAL,
SCREAM HORROR MAGAZINE, SFX UK, RUE MORGUE, FILM THREAT, HORROR
NEWS, FANSIDED, HORROR FUEL, FILM NEWS UK, GOREZONE, HORROR SOCIETY,
HORROR FIX, BLOODY DISGUSTING and many others.
Their approval is our seal of quality.
Here are some of the international film festivals where they have been selected for competition: Fantafestival, Miami Film Festival, Vienna Film Festival, Los Angeles Film Festival, Texas Terror Film Festival, International Fantastic Film Festival, Cleveland Comic Con, Shadow Line Film Festival, Horror Con Uk, etc.
The stories present themes such as the struggle between good and evil, the concrete and the fantastic, reality and dreams.
These films rely on action and emotion to tell of fantastic events that disrupt the tranquility of ordinary people forced to fight for their lives and feature actors filmed live action interacting with computer-generated creatures. Each adventure is a combination of excitement, action and creativity, with 3D CG special effects.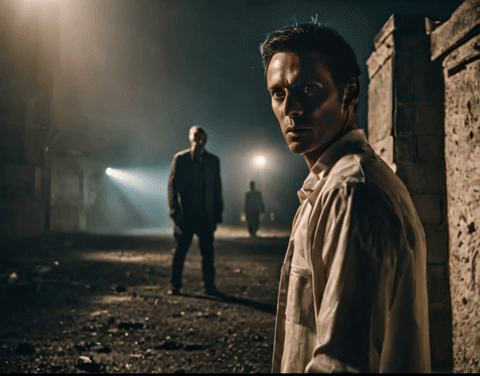 Here are some comments from critics:
Click
HERE
to read the full
Press Reviews
"Wonder, adventure, excitement, a remarkable achievement." CIAK MAGAZINE
"Science fiction films, now also viewable on Amazon Prime Video (US and UK), reach millions of streaming viewers." MOVIEPLAYER
"The works received positive reviews from the international press." MYMOVIES
"Emotions, thrills and creativity. A bet won." SCREENWORLD
"These films are a phenomenon!" SCIENCE FICTION COM
"There's an energy and exuberance in these films that's impossible not to get caught up in." STARBURST MAGAZINE
"The computer effects are impressive." HORROR NEWS
"Full of excitement and action, you can really enjoy these films." RUE MORGUE MAGAZINE
"The films are impressive and feature excellent CGI effects." SCREAM HORROR MAGAZINE
"Le magicien du systeme 3D." ECRAN FANTASTIQUE (France)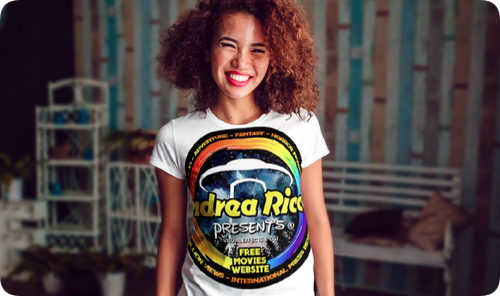 The slogan: "
A train without brakes to a journey into the imagination
.
"
For more information visit AndreaRicca.it available on most mobile devices and TVs.
Click HERE to watch the trailer
Click HERE to download images
Click HERE to read the full press release
Click HERE to read the informazioni
Click
HERE
to read the comunicato stampa
Click
HERE
to read the full press reviews
Click
HERE
to read the infos about Us
Click
HERE
to read the infos about the book
Click
HERE
to read the interviews
Click
HERE
to read th
e
d
issertation
Click HERE to read the history of genre cinema