NEW MOVIE - SCIENCE FICTION - ACTION - FANTASY - HORROR - THRILLER WATCH THEM IN STREAMING!

Ricca's movies: from indie cinema to 40 million views online, from int'l press reviews to selection and distribution on Amazon Prime Video (USA and UK)

Cinema News. A new cinematic case? Andrea Ricca's Sci-Fi Horror movies.

A new collection of science fiction and adventure films, with special effects in 3D computer graphics (CGI VFX), by director Andrea Ricca (in business since 1998), is now available on Amazon Prime Video (USA and UK) with the subscription, and for free viewing on the Official Website: http://www.andrearicca.it/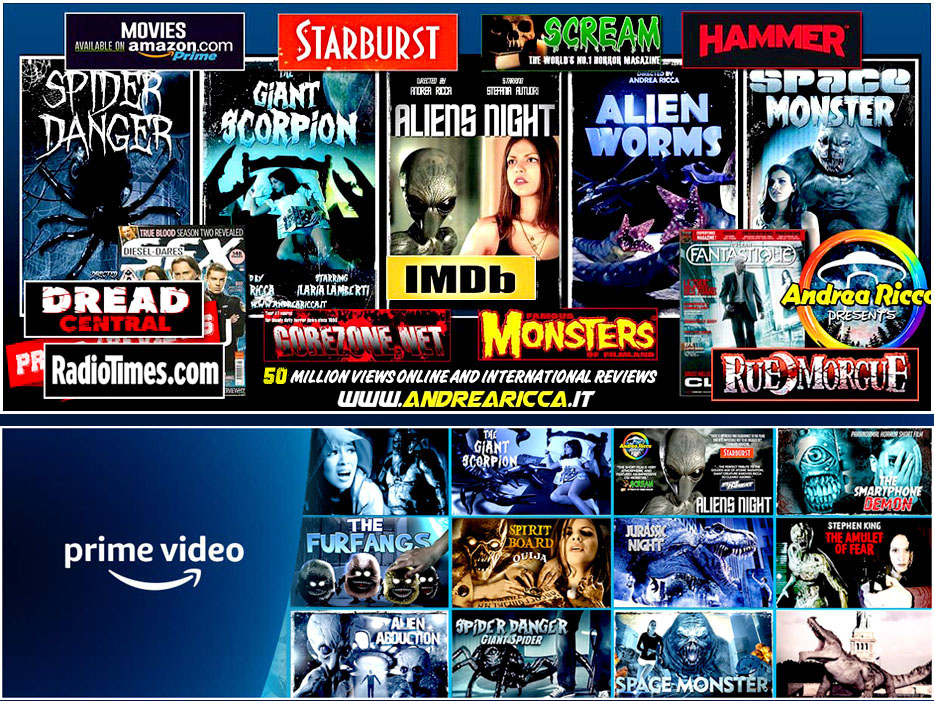 The films received positive reviews from the international press, surpassing forty million views online.

They talked about it: Radiotimes Magazine, Starburst Magazine, Rue Morgue Magazine, Scream Horror Magazine, Dread Central, Fansided, Horror Movies Ca, Gorezone, Horror Society, Horror Fix, Bloody Disgusting, Sfx Magazine, Film Threat, Horror Fuel, Horror Fix, Cinema Go, Film News UK, Ecran Fantastique, Horror News, Gruesome Magazine, Film Carnage, Daily Dead, Horror Cult Films, Horror Experts, Nightmare on Film Street, Joblo Movie Network, Trailer Addict and many more.

Here are some of the international film festivals in which they have been selected in competition: Fantafestival, Miami Film Festival, Vienna Film Festival, Los Angeles Cine Fest, Texas Terror Film Festival, International Fantastic Film Festival, Cleveland Comic Con, Linea D'Ombra Film Festival, Horror Con Uk (Dario Argento in the jury) etc.

Filled with emotion and action, these films tell stories of fantastic events that disrupt the tranquility of ordinary people forced to fight for their lives. Alien invasions, fantastic monsters and paranormal events. Featuring live actors interacting with computer-generated creatures, these films are inspired by classic and modern science fiction.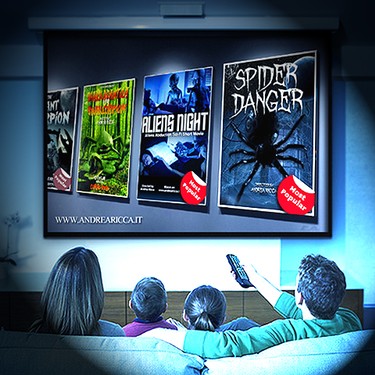 "There is an energy and an exuberance to these films that it is impossible not to get involved". STARBURST MAGAZINE

"Full of excitement and action, you can really enjoy these movies." RUE MORGUE MAGAZINE

"The movies are really cool and feature awesome CGI monsters." SCREAM HORROR MAGAZINE

"These films represent something unique in the cinema for the theme of science fiction and for the great use of computer graphics. Wonder, adventure, emotion mix with everyday reality." CIAK MAGAZINE

"With millions of online views, dozens of films to his credit and a passion for cinema, science fiction and thriller director Andrea Ricca has become a web star. His impactful films have captivated internet users and international magazines, giving young actors the opportunity to take their first steps in cinema. Ricca, who started in 1998, has seen large numbers arrive that are leading him to become known all over the world . THE MORNING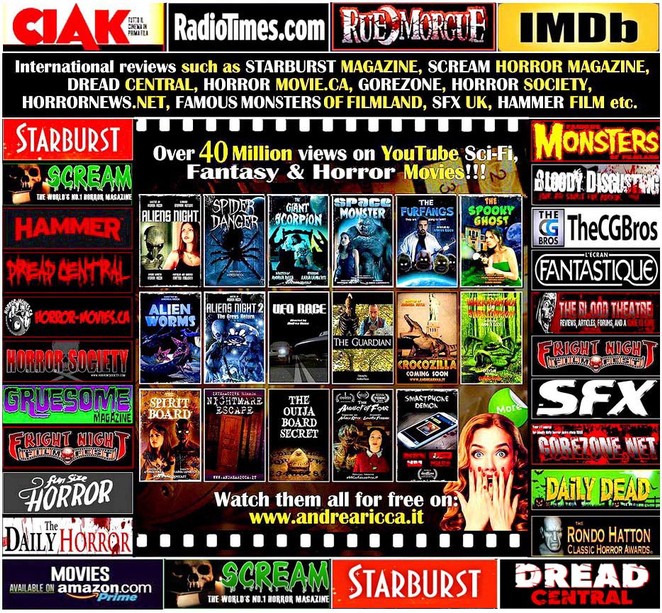 MOVIES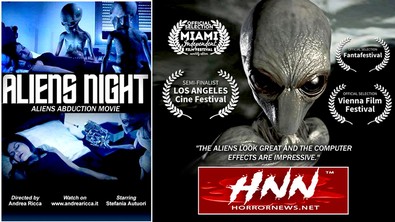 One of the most popular films is titled: "ALIENS NIGHT" and tells of an alien spaceship that arrives on earth near the house where a young biologist lives. Little gray aliens descend from the spaceship and enter her house, a real alien invasion! These classic big-headed aliens want to kidnap her, but the girl, after an initial moment of terror, decides to fight back and fight for her life. What will happen? There is certainly a pinch of humor but above all an unexpected surprise at the end! Los Angeles CineFest Finalist.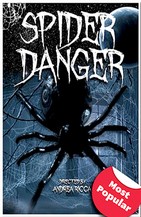 The second most viewed film by the public is titled: "SPIDER DANGER". Due to the fall of a meteorite, a small spider, kept in a glass case by a collector, becomes a giant and begins to hunt down its master. The house is full of cobwebs and spider eggs that will hatch, causing an invasion of arachnids!





For those who love the paranormal, however, we find: "THE AMULET OF FEAR", a tribute to horror in the style of Stephen King. In an old house a young girl finds an ancient amulet that has the magical property of making real the fears of its owner and when the girl begins to read a horror book by Stephen King entitled: "The Creature" it comes to life. and begins to hunt her down. The danger is imminent and not even the shots of a gun will be able to stop the monstrous creature (completely made on the computer in 3D graphics) for this reason the protagonist will have to use all her wits to overcome her nemesis. Between emotions and action.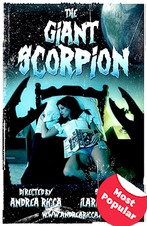 The most critically acclaimed film is entitled: "THE GIANT SCORPION" which attracted over 2 million viewers online, being selected by many Film Festivals and receiving international reviews. "There is an energy and exuberance in the film that it's impossible not to get involved with." Starburst Magazine. "What's better than a beautiful girl sleeping softly under an 80s issue of" Fangoria "magazine and battling monsters with a sharp blade?" Horror News.

Watch all the movies on Amazon Prime Video, free with membership or completely free on the website: http://www.andrearicca.it


Read the complete Press Review here:
http://www.andrearicca.it/press-reviews.html